Victory Outreach Church of​

Houston
Like us on Facebook
​
and subscribe to
​
our youtube channel
We're a Big family and you can fit right in!
We want you to feel at home when you visit our church for the first time. Let us answer your questions or pray for you by calling us at 713-742-9000 or email us at church@vostx.com
A FAMILY YOU CAN GROW WITH
Here at Victory Outreach Houston, we are family. As the Body of Christ is unified, we also believe and value the unity of families. Building communities one family at a time has been our motto and sharing the vision of this awesome ministry has been our purpose.

Victory Outreach is called to reach the inner city of Houston. Reaching Houston is the first step into spreading the gospel throughout the world. The Bible says to "Go ye into all the world..." and Victory Outreach Houston is called to the task of raising up Men and Women to answer that call.
Sunday Morning: 10:00 am*
​
Wednesday Evening: 7:30 pm*
​
Friday Life Groups: 7:30 pm
​
(*Child care provided)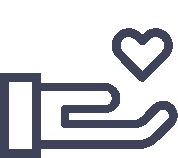 "Whoever is generous to the poor lends to the lord, and he will repay him for his deed."